One of the most challenging things about making your corporate event stand out is finding a theme or activity that
1) Has not been done a million times before
And
2) Will hold a long lasting and positive impression
Whereas sophisticated black tie events and trendy charity date auctions are certainly fun and engaging, their wow factor and memorability these days is far from impressive. So how do you organise an event that will tickle everyone's fancy?
Why not tap into their nostalgic side?
Something For Everyone
You don't have to have a sweet tooth to take in the fun and nostalgic charm that retro sweets bring with them. In fact, you don't have to have a sweet tooth as an adult at all - the only requirement needed to experience the full step-back-in-time enjoyment of retro sweets is that you were once a kid, because despite how refined your palate is now, it is a safe bet that as a child you strived to consume as much of those yummy sweet treats as possible. The bold and busy packaging containing our favourite childhood sweets are lasting conversation pieces all on their own. No matter how old we are there is just something about those teeth-stinging childhood sweets that make us feel like a kid again - a feeling that is appealing to even the most hard to impress adult.
Retro sweets have no age demographic limit, and a good retro sweet provider will offer a selection of sweets from virtually any era allowing you to cater to adults young and old. After all, you are never too old to enjoy feeling like a kid again!
Nostalgic Mementos
Every successful corporate event needs a small token of appreciation to be taken home by the attendees. Key rings are boring and a stylish felt pen is anything but appealing, but a selection of retro sweets on the other hand will stand out long after they've been chewed - providing a simple yet well received memento that your guests will truly appreciate, not to mention a conversation piece that works in any personal or professional setting. Whether you keep them in a bowl or a personalised jar, you can even use them as an ice breaker for any corporate event – you'll soon have a real buzz around your booth as people remember their favourite sweets as a child and clamour to swap with others for their favourites – so make sure you put in a good selection!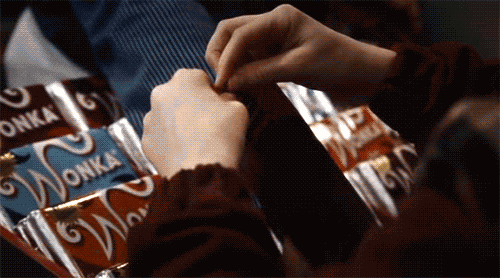 Retro Sweets Are Always In Fashion
Each and every year organisers struggle to host an event more unique than the last, and what may be a hit one year could be a complete flop the next. A retro theme however never goes out of style, and changing the theme requires little more than providing your guests with a different variety of retro sweets from the last event - creating a potential corporate event tradition that your staff and customers alike will not only remember, but will look forward to for years to come.